Source:
http://www.endless-sphere.com/forums/viewtopic.php?f=6&t=5313
With kind permission of Miles - a few pics of his extraordinary clean and beautiful Moulton e-bike conversion.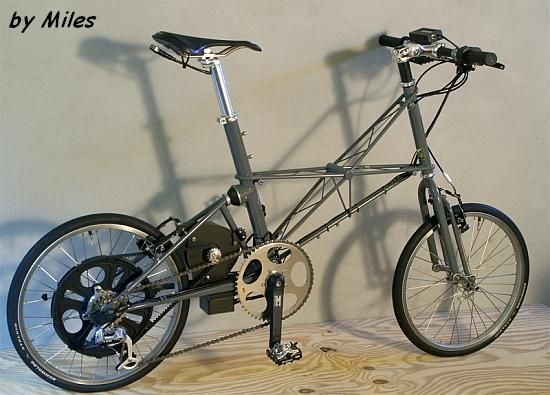 The rear pulley is actually a slightly modified Strida 5 plastic beltwheel!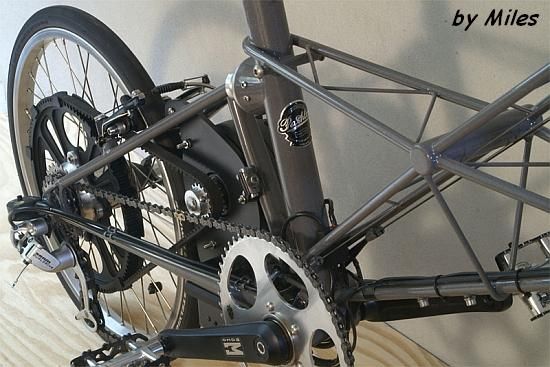 For specifications, questions, more and better pics please visit above link.
Congratulations and many thanks to Miles, well done!