Dear Users,
the Strida quick release saddle adjustment system is available as a spare-part in Europe by now.
Thanks to fwd-bwd for posting information about this part here:
http://www.stridaforum.com/forum/viewtopic.php?f=5&t=2798&p=4405&hilit=quick+release#p4405
For 49 € you will get this: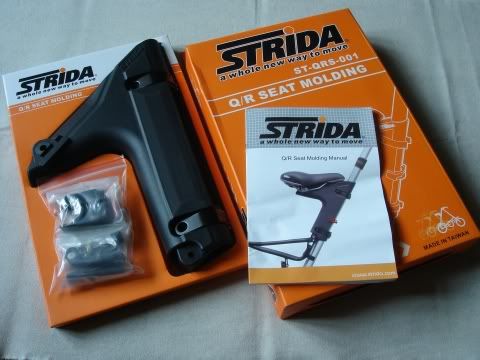 here are better pics + a scan of the manual:
http://s769.photobucket.com/albums/xx331/Blackstridaaustria/Strida%20QRS/
Mounting this seat molding is very easy, step-by-step pics are included in the manual.
Owning two Stridas, which are mostly ridden by myself, but sometimes by up to 5 persons of different body heights (not at the same time
), the QRS is very useful to me.
Weight:
Original Strida seat molding (including three M6x30mm bolts and one nut M6) ~410 g
Strida quick release seat molding (complete as shown above) ~600 g
They do not show it in the webshop, you will have to ask for it at:
http://vanmoof.com/shop/catalog/about_us.php
Best regards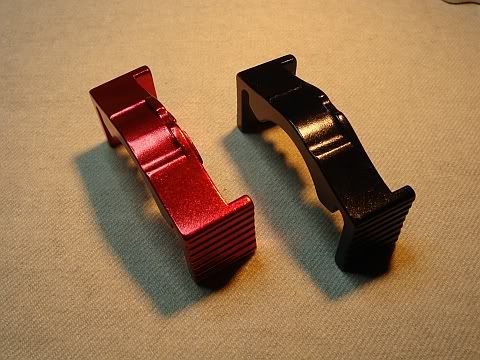 black anodized QRS locking lever