Easy method to remove the freewheel for a single person:
(Required tools are here
Strida workshop tool guide
)
1. Do not remove the tyre, it might be helpful to decrease the tyre pressure to ~ half of the maximum.
2. Knee down and clamp the wheel between upper legs, lower abdomen and floor.
(Wearing leather trousers is very practicable to provide more grip.)
3. Put the freewheel removal tool and the wrench on the freewheel, the wrench should point slightly upwards (~ 10 o'clock).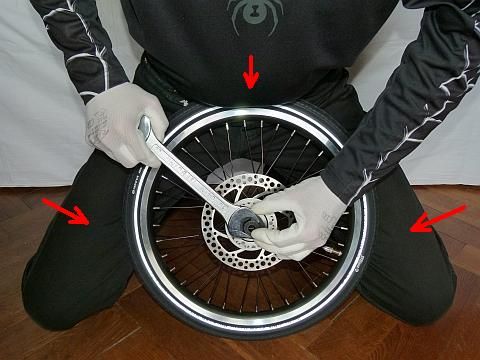 4. Press the two tools together onto the freewheel and the wheel against legs and floor.
5. Now hit the wrench with a hard plastic (or wooden) hammer several times.
(Be careful, the tools might slip and cause scratches.)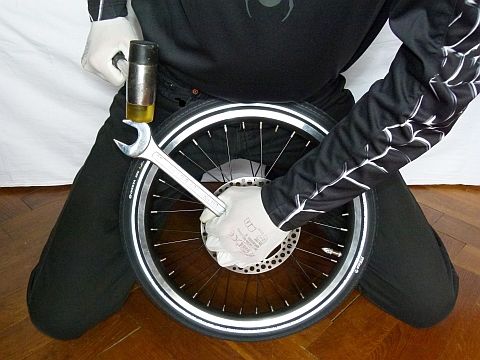 That should work!
Two person method, found at Hong Kong Strida club, the pics speak for themselves: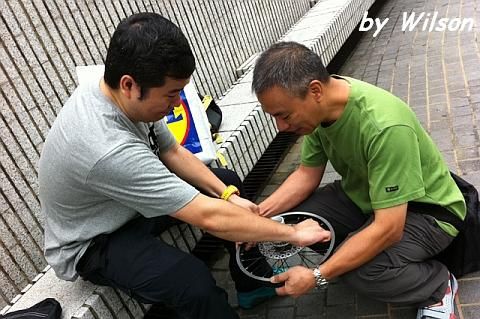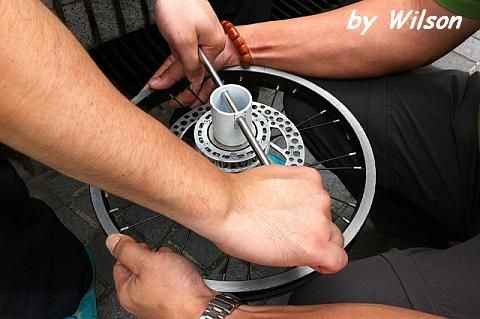 Many thanks to Wilson and h1mh1m!
The shown tool is created by DIY, using a CNC machine.
(Sorry, no more info about that.)